My MBA Journey: Zorawer Singh, University of Oxford (Saïd), Class of 2023 – Poets&Quants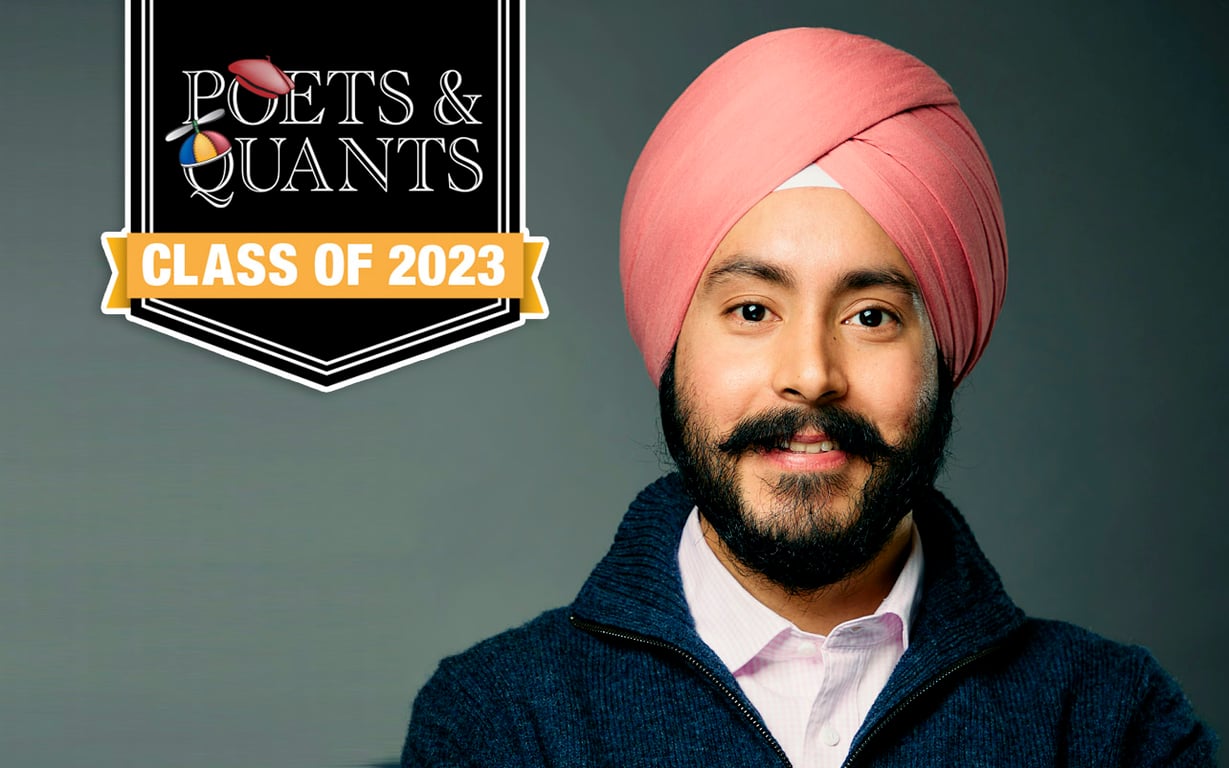 Last Updated on July 24, 2023 by Robert C. Hoopes
Zorawer Singh, a talented MBA student at Oxford Saïd, recently sat down for an interview to share his inspiring background and experiences. This multi-talented individual has an intriguing past. During his undergraduate studies, Singh actually had the opportunity to act in a popular Bollywood movie, working alongside some of the industry's biggest names.
So, why did Singh choose Oxford Saïd for his MBA journey? The answer lies in the school's rich history, strong traditions, and unique opportunities for career acceleration. He recognized that by attending such a prestigious institution, he would gain invaluable knowledge and networks that would propel him forward in his professional pursuits.
Not one to sit idly by, Singh took matters into his own hands and founded the Fintech Club at Oxford Saïd. Through this platform, he organizes events featuring industry experts and thought leaders in the rapidly growing Fintech industry. By facilitating these engagements, Singh helps students gain a deeper understanding of this dynamic field and its potential impact on the world.
Despite his demanding schedule, Singh has managed to immerse himself in various "Oxford" traditions. He participated in events like matriculation and formal dinners, embracing the rich heritage and vibrant culture of the institution.
However, what truly made Singh's MBA experience special was a heartfelt interaction with a classmate from Eritrea. Through their conversation, he gained insight into the struggles and challenges faced by individuals from different backgrounds. This encounter not only broadened Singh's worldview but also instilled in him a sense of empathy and understanding.
Throughout his MBA journey, Singh has achieved significant accomplishments. One notable milestone was successfully launching a micro loan product at StashFin, which now contributes to the company's total annual revenue. This achievement showcases Singh's ability to make a tangible impact on the business world.
Equally important, Singh's MBA journey has allowed him to grow both professionally and personally. Expanding his worldview has been his biggest accomplishment as an MBA student. He has learned to navigate a global landscape and collaborate with individuals from diverse backgrounds, helping him develop into a well-rounded business leader.
Reflecting on his MBA experience, Singh had a major epiphany. He realized that ambition, hard work, and a thirst for knowledge are the keys to unlocking unlimited potential. This revelation has empowered Singh to continually push the boundaries of his own capabilities and achieve greatness.
Zorawer Singh's journey as an MBA student at Oxford Saïd is a true testament to the transformative power of education and personal growth. His background, experiences, and accomplishments serve as inspiration for current and prospective MBA students alike, proving that with dedication and perseverance, one can carve out a successful career that transcends borders and traditional limitations.